Dolls, Wall Hangings, Fauxidermy Animals and Brooches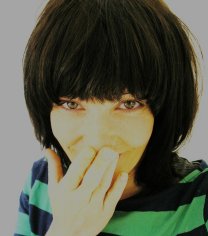 Welcome to my woolish world. This is a website for my handmade dolls, animals, felted applique pictures and brooches.
Each doll is individual and unique although similar themes may be used and if one particular design is popular I will try to make duplicate dolls, but because of the recycled nature of my work no two will be quite the same.
Most of my fabrics are foraged locally where I live in Dorset.
I use merino wool to hand felt the dolls themselves then dress them in lambswool, cashmere and angora wool. For the dresses I appliqué on beading, ribbon, and lots more felt – often making quite elaborate designs to stitch on. I reserve the pretty detailed fabric for sleeves and underskirts. Each doll stands approximately 48cms (19 inches) tall.
I use 100% wool felt, 'up-cycled' wool garments and blankets for my animal trophy heads, wall hangings and brooches. I then stitch on tiny edgings, vintage buttons, beads and other curious little things I find.
If you would like me to make you a special doll, wall hanging, fauxidermy animal or brooch of your own – or would like more information, please contact me.